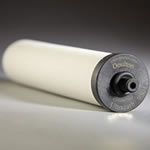 CN-UC Doulton Ultracarb replacement candle for all Doulton pressure water filters. 2"x10" (S) threaded mount filter with extruded carbon core and ATS media for heavy metals reduction inside Sterasyl shell (a.k.a. CU1200)

$55.00 for 1
$52.50/ea for 2
$50.00/ea for 3 or more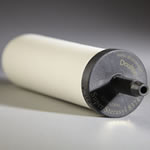 CN-SS 2"x7" (L) Doulton Super Sterasyl filter used in HCA2, GSS2, GSS4 , CWR, AquaRain travel filters.
The ceramic shell is filled with granular activated carbon, to give superior flow rates in a gravity water filters. Benefits: Removal of particles, pathogenic bacteria, cysts, etc. with additional chlorine and organics removal capabilities.
2-PK SPECIAL ONLINE ONLY