Point of Use (POU) Home Water Filters
Tap water that is healthful and great-tasting is a rare commodity these days. It's not just the matter of taste, sediment or odor. What you can't see, smell or taste can also affect the quality of your lifestyle. Quality drinking water is something you can not simply take for granted.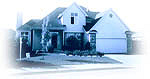 With it's exclusive, all 100% natural multi stage purification technology, Doulton turns tap or any water for that matter into safe, wholesome, great tasting, healthful drinking water, the way it was meant to be. Pure and refreshing-glass after thirst-quenching glass!

Doulton drinking water systems are compact and elegant yet, sturdy and powerful. They are the choice of many kitchen designers and remodeling professionals worldwide, as well as discerning "do-it-yourself" kitchen decorators who are mindful of a healthy lifestyle.

For homes supplied with municipally treated water, any of residential single housing water purifiers will be more than sufficient to provide you with the highest quality drinking and cooking water. Choice of Supercarb or Ultracarb candle.
For homes on a private well water supply with no objectionable water odours, the same rule applies as to municipally treated water. If your water is soft and the plumbing have lead solder joints (in United States home build prior 1986), choose Ultracarb candle. If you are not sure what type of water is in your area contact your local authority for advice or use our quick-and-easy product configuration>>. Generally worldwide over 90% well water is hard.
Water hardness table as classified by the U.S. Department of Interior. Other regions may use different classification methods.
| | | |
| --- | --- | --- |
| Classification | mg/l or ppm | grains/gal |
| Soft | 0 - 17.1 | 0 - 1 |
| Slightly hard | 17.1 - 60 | 1 - 3.5 |
| Moderately hard | 60 - 120 | 3.5 - 7.0 |
| Hard | 120 - 180 | 7.0 - 10.5 |
| Very Hard | 180 & over | 10.5 & over |
For homes on a private well water supply with objectionable odors such as hydrogen sulfites (rotten egg smell), choose the dual housing water filter model IP200UC+ or IP300UC+.
To treat the whole house against these objectionable odors, choose one of our whole house iron and sulfur water filtration systems and a single housing Doulton water model IP100SC for your drinking and cooking water.

Private wells surrounded by extensive agricultural use should have their water tested for excessive level of nitrates. In this case a dual housing system model IP200UC+ should be used with nitrate reduction element as a second cartridge.

NOTE: Heavy agricultural use of pesticides and herbicides that eventually end up either on the surface waters and or underground aquifers are removed and or reduced by the carbon inserts of the ceramic candles.

Private wells polluted with high level of arsenic, use dual housing systems model IP200UC+ with arsenic reduction element as a second cartridge.

For heavily polluted waters (total chemical and biological cocktail) use one of our IP200 and IP300 series customized to your needs.

The Chiller® With Doulton Filtered Water.. so much purer, fresher, economical and convenient than bottled water. MONTH SPECIAL on Complete system: UCC Chiller, faucet, Doulton ceramic filter, installation hardware.

The Little Gourmet® Instant Hot System - Includes choice of hot water dispenser, heating tank, Doulton Ultracarb ceramic filter and all necessary hardware for complete installation. For piping hot, great tasting drinks and soups. The Little Gourmet® instant boiling water heater beat hot drink vending machines, kettles and urns hands down.
quick-and-easy product configuration>>