NoScale® WATER CONDITIONERS - THE NO SALT APPROACH TO WATER CONDITIONING AND CHEMICALS FREE IRON, SULFUR & MANGANESE REMOVAL SYSTEM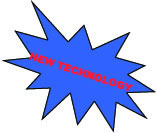 Salt free softeners are engineered in Europe and assembled in the U.S.A.
Tired of stains and smells?
Water conditioner systems (FSC) are designed to provide years of protection from scale build up and reduce or remove existing scale from hard water supplies. The systems are meant for installation at the entry point of water coming into the home whereby it can treat your entire home for both hot and cold water.
The systems below incorporate the FSC conditioner and a backwashing iron/manganese/sulfur removal system. This combination system provides all the conditioning benefits as listed above with the added benefit of clear water iron removal up to 12 p.p.m., hydrogen sulfide of up to 5 p.p.m., and manganese levels to 5 p.p.m.
Well water complete stains and smells removal systems Brochure/Specifications
Iron, Sulphur, Manganese and Hardness System Installation, Service and Operation Manual
Benefits of Iron and Conditioner Systems:

• Save energy
• Save water
• Save money

Easy Setup
Easy Installation, by-pass valves included with choice of port type/size
No chemicals
Up to 12 p.p.m. iron removal
Up to 5 p.p.m. sulfur removal
Up to 5 p.p.m. manganese removal
Up to 25 grains of hardness
No Maintenance (Programmable backwash valve)
Conditioned Water Without Slippery Feel
50% Less Soap or Detergents Required
Whiter Whites
No Scale Build-up on Fixtures and Appliances
Leaves Beneficial Minerals in Crystal Form
No Salt Bags, No Resin, No Hassles and No Softeners Ban!!!
Filtersorb SP media carry WQA Gold Seal to NSF/ANSI-61 for materials safety only (media is safe to be in contact with potable water).

- Clothes are softer, cleaner, brighter, last longer
- Dishes are cleaner with less soap and hard water spotting
- No scale build-up on tubs, showers, sinks and plumbing fixtures
- Water using appliances such as dishwasher, cloths washers, water heaters, boilers, ice makers etc. last longer and are more efficient
- Meets WHO (World Health Organization) guidelines on magnesium and calcium content in drinking water
- NoScale® media treated water will feel noticeably smoother to your skin and hair
- Q and A on NoScale® media >>
How do the NoScale® media function?
NoScale® is a catalyst with molecular patterns on its surface on which, depending upon the calcium and magnesium carbonate content of the water, calcite crystals grow. When the crystals reach a size in the range of nano-meters they detach and are carried away by the water flow. These crystals are heat resistant and can no longer cause lime deposits. The crystals are relatively insoluble effectively isolating CaCO3 from the water chemistry and anything the water contains. NoScale® media works as catalyst only, not as a filtration media therefore there is no accumulation of anything in the media tank. Long lasting media not consumed by the reaction.
These systems are designed to specifically tackle hard water and iron problems with no salt or other regenerants, iron removal without chemicals and no air injection.
All models are complete and ready to install. Bypass valves included with both tanks choice of 1" CPVC, 3/4" copper or 1" copper connections.
Commercial and industrial models available for such application as car washes, laundries, cooling towers etc. Please call with your water flow requirements.
NoScale® is a trademark of Fairey Industrial Ceramics LTD, UK
Quick links for more solutions for private well or untreated surface water problems
Iron (up to 12 p.p.m.), Sulphur, Manganese
High level of Iron (up to 15 p.p.m.), Sulphur, Manganese
Hard water (up to 45 grains)
Acidic, low pH water
Arsenic contaminated well water
Fluoride naturally occurring in well water
Suspended solids (particles, sediment, rust, sand)
BACTERIA
(such as E.coli, Vibrio Cholerae (Cholera), Shigella disinteriae, Salmonella Typhi (Typhoid), Klebsiella Terrigena), CYSTS (such as Cryptosporidium and Giardia), Turbidity
---
Whole house chemical free water filters/softeners Countertop water purifiers Under the sink filters Shower Filter Commercial Kitchens Equipment Industrial Grade Water Purification Systems Portable Gravity Fed Units Boats/RV's Fresh Water Systems Filter Replacement Ceramic Candles and Cartridges Lead Free Water Filter Faucets ALL PRODUCTS LIST