World's Leading Drinking Water Filtration Systems Using Most Advanced Water Treatment Technologies
In response to consumer demand for improved drinking water quality and general purpose water treatment, Eco Systems International LLC is proud to introduce and market world renown brands of drinking water filtration, upscale water related filtration products, the latest water treatment technologies, as well as OEM water filtration systems, for various applications. Possessing a direct distribution channel and relationship with the UK manufacturer, we are pleased to be your Doulton® distributor or dealer and assist you with your water treatment needs.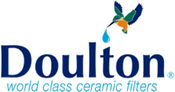 Doulton® brand water filters and various grades of ceramic candles and cartridges are manufactured in an accredited ISO 9000 facility in UK. Working directly with the manufacturer ,we are able to offer the consumer the widest range of Doulton point-of-use (POU) drinking water systems, as well as, portable gravity water filters, parts and accessories and most importantly: reliable service. In addition, we offer a wide range of commercial and specific water filtration application systems, using Doulton ceramic cartridges and or other technologies' media cartridges.
Doulton® ceramic water filters have been continually manufactured since 1827.
NSF®, WRAS, ISO 9001 certificates demonstrate that Doulton® drinking water filters have passed the highest testing standards.
Millions of ceramic filter candles are produced annually to be distributed worldwide.
100% natural materials ensure nothing is added to the water.
The essential minerals which are beneficial to health are retained.
BioTect™ Enhanced anti-bacterial properties
Doulton® ceramic filter candles have an anti-bacterial matrix integrated into the ceramic mix, making the candle self-sterilising and inhibiting bacterial growth on the filter.
SureSeal™ Micro-biological
Unique to Doulton® filter elements, a sealing mechanism that gives unrivalled microbiological protection.
For more information about Doulton ceramic water filtration efficiency>>

Complete line of ceramic water filters>>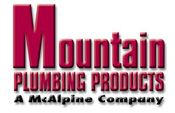 Mountain Plumbing Products, a unit of McAlpine Company based in the UK, is considered a world leading manufacturer of high quality luxury plumbing products since 1902. As a member of British Standards Institution they are actively involved in promotion of quality products.
Mountain's instant hot, instant hot/room temperature systems, and water filtration faucetry, are all offered as package systems using Doulton HIP/UC inline water filter as "D Elite" model Doulton HIS/UC inline filter as "D Supreme Elite" model, as well as our high capacity/flow commercial "Regent I" and "The Sovereign" water filters fitted with Doulton Imperial Ultracarb cartridges. Mountain's premier collection of water filtration faucetry are not sold separately. To see the entire line of luxury plumbing products >>

Range of point-of-entry (POE) commercial and residential line of systems with application specific technologies such as; arsenic, fluoride, chlorine/chloramines, iron, hydrogen sulfides etc.
Our newer addition to the line of POE systems is the latest European advanced nano ceramic technology specifically designed to tackle harsh problem waters containing high mineral content. These whole house systems operate without the use of chemicals, regenerants nor electricity.
The salt free NoScale® water conditioners can handle hard water with up to 25/770 g.p.g./mg./L. hardness. To see entire line of POE water filtration systems for home (non Doulton products)>>
Earth's Fresh Water Supply Is Limited.
Despite increasing environmental awareness, our actions on a global basis far outstrip nature's ability to replenish the earth's limited fresh water supply.
Whether water is drawn from a well or processed in a modern treatment plant, it can still contain pollutants from a number of groundwater and distribution sources. These include runoff from agriculture and landfills, underground chemical storage, fertilizers and pesticides used in farming, as well as, pathogenic bacteria and cysts.
The future holds no promise for safe drinking water. The only promise is our progressive commitment to advanced technologies combined with enduring craftsmanship-to make the world's most effective drinking water systems. "Pure and Simply the Best!"